10 Ways to Find Black Friday Shopping Deals 🛒 🔥
It's Black Friday and we all love deals! Here are some tips on how to find the best deals out there.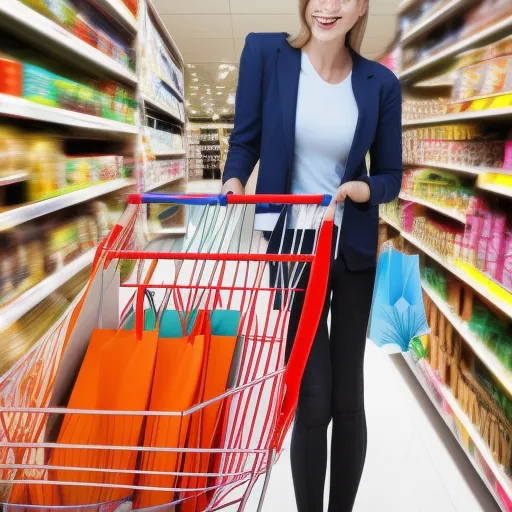 1. Check online retailers

Many online retailers offer black Friday deals, so be sure to check your favorite websites. You may also want to sign up for email newsletters from your favorite retailers in order to stay informed about their latest deals.

2. Compare prices

Don't just buy the first thing you see on black Friday- be sure to compare prices from different retailers in order to get the best deal possible. Use a website like PriceGrabber or Amazon's price comparison tool to compare prices of different products.

3. Look for doorbusters

Doorbusters are special deals that are offered for a limited time, typically when the store opens on black Friday. Be sure to look for these deals, as they can often save you a significant amount of money.

4. Get there early

If you really want to snag some great deals on black Friday, you'll need to get to the store early. Many stores open as early as 5am, so be prepared to wake up early and stand in line.

5. Bring a list

Make a list of the items you're hoping to buy on black Friday, and then stick to it when you're actually at the store. It can be easy to get caught up in the excitement and spend more than you intended, so a list will help keep you focused.

6. Stay calm

Black Friday can be chaotic, but it's important to stay calm and avoid getting caught up in the frenzy. If you can keep your cool, you'll be more likely to find the best deals and avoid making impulse purchases that you'll regret later.

7. Be prepared for crowds

Expect large crowds on black Friday and be prepared for them accordingly. Wear comfortable shoes and clothes so that you can stand or walk for long periods of time, and bring along a water bottle so that you don't get dehydrated.

8. Have a backup plan

If you're hoping to buy a popular item that's likely to sell out quickly, have a backup plan in case it's sold out by the time you get to the store. It's always a good idea to have two or three different items in mind that you're willing to buy so that you don't end up leaving empty-handed.

9. Use cash back apps

There are several cash back apps that offer additional savings on black Friday purchases. Before shopping, check to see if any of these apps are offering cash back at the stores where you'll be shopping. Then, all you need to do is submit your receipt after making your purchase and you'll receive cash back in your account.

10. Check for online sales

In addition to in-store sales, many retailers also offer online sales on black Friday. So if you don't feel like braving the crowds, you can still take advantage of some great deals by shopping online. Check out websites like www.SlickDeals.net!